HEALTH & SAFETY GUIDELINES
The health & safety of our guests, artists, staff, and volunteers are our top priorities. With this in mind, the The Parker has implemented a number of changes to ensure an enjoyable experience when you visit our campus. Our health & safety guidelines have been developed in collaboration with Cleveland Clinic and have been informed by guidance of public health officials including the Centers for Disease Control (CDC). These guidelines will continue to evolve as the local COVID-19 conditions across Broward County change. Ticket purchasers will be notified of up-to-date guidelines and protocols prior to each performance.
SPECIAL SAFETY MEASURES

All guests age 2 and over are required to wear a suitable face covering consistent with Centers for Disease Control (CDC) guidelines (completely covering the nose, mouth and under the chin) while inside the theater, except when eating or drinking in designated areas.
Neck gaiters, open-chin triangle bandanas and face coverings containing valves, mesh material or holes are not acceptable alternatives. (*Any exceptions require complete documentation as noted on the Accessibility info page.)
Health screenings including face coverings and vaccination status OR negative test results are also provided by staff, crew and volunteers.
If a guest is not feeling well, has a temperature greater than 100.4', or is exhibiting any symptoms which may be associated with COVID-19, they are encouraged to stay home or may be asked to leave the facility. With regard to tickets, see Our Promise.
Classroom capacity is limited to allow for physical distancing of our students, teachers and campers.

CLEANING, SANITIZING & AIR FILTRATION

Consistently cleaner spaces throughout your visit. In our performance halls and larger gathering areas, state-of-the-art electrostatic technology is used so disinfecting solution adheres to all surfaces, even those you can't see.
All surfaces are cleaned with EPA-approved disinfectants before and after every performance.
Special attention is paid to high touch surfaces, from door handles to handrails to armrests, in all the spaces where audiences may gather.
Increased frequency of air filter replacement and of HVAC system cleaning and systematic fresh air exchange maximized.
Assistive-listening devices (ALDs) sanitized with ultraviolet LEDs for disinfecting.
Hand sanitizing stations are conveniently located for easy and frequent access.

TOUCHLESS EXPERIENCES

Mobile ticket delivery to your phone for advance ticket purchase and at the Box Office window is available.
Contactless ticket scanning allows for efficient and seamless entry.
Select performance program books can be viewed digitally prior to and during most events when provided by the artist.
We accept major credit cards or mobile payment apps including Apple Pay and Google Pay to purchase tickets, parking or concessions on site.
Restrooms feature touchless amenities.

FOOD & BEVERAGE OPTIONS

Our Food & Beverage team is specially trained in COVID-19 hygiene practices and will wear face coverings and gloves while preparing and serving.
We accept major credit cards or mobile payment apps including Apple Pay and Google Pay to purchase tickets, parking or concessions on site.
Individually wrapped cutlery and packaged condiments are available on request.
Food & beverages must be enjoyed in specifically designated areas, that may vary by show
Review the up to date Guest Entry Policy for more information on what to expect when you arrive at the theater. Thank you for your cooperation in helping us to create a safe and enjoyable experience for all.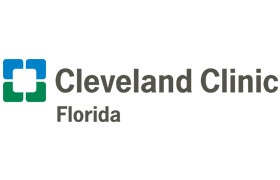 We thank our partners at Cleveland Clinic who have been working in collaboration with us to develop and update health & safety guidelines and practices to provide an optimal experience for our guests.
---
There is always an inherent risk of exposure to COVID-19 in any public place where people are present. COVID-19 is an extremely contagious disease that can lead to severe illness and death. By attending an event in a public place, you are assuming all risks, hazards, and dangers arising from or related in any way to the risk of contracting COVID-19 or any other communicable disease or illness, or a bacteria, virus or other pathogen capable of causing a communicable disease or illness, whether exposure to such risks occurs before, during or after the event. You agree that you have voluntarily assumed these risks and you voluntarily waive all claims and potential claims associated with these risks against the Performing Arts Center Authority, the Broward Performing Arts Foundation, Inc., and any and all organizations, entities or individuals affiliated with these organizations or entities. You agree that you will observe and obey all signage, instructions, warnings or limitations during your visit by wearing a facial covering, practicing social distancing, and will follow any other guidance (whether written or verbal) communicated to you on site.